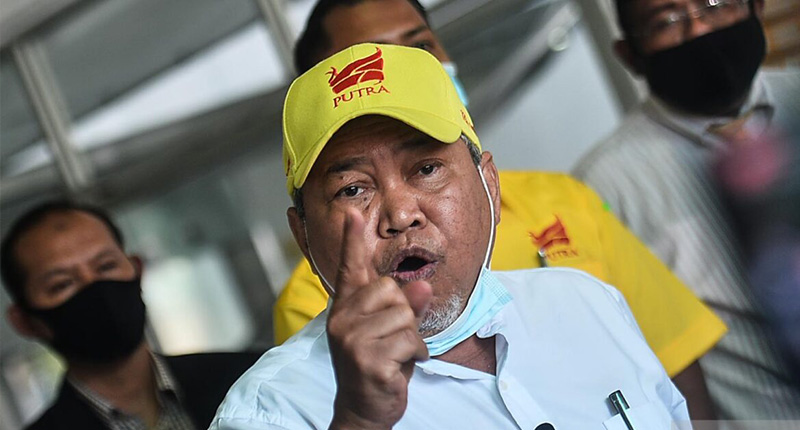 TRUE UMNO A 'LAME DUCK', BUT PAS IS 'MENTALLY SICK' – IBRAHIM ALI
Parti Bumiputera Perkasa Malaysia (Putra) president Ibrahim Ali today ridiculed PAS, whose president recently criticised Umno for abandoning their friendship after Umno was "saved" and "healed" by the Islamist party.
While Ibrahim (above) said he agreed with PAS president Abdul Hadi Awang for saying that Umno was a "lame duck", he claimed that PAS was no better than Umno for itself has changed allies many times, including with those whom PAS had regarded as kafir (infidels).
"It is true that Umno broke its leg. A broken leg can be healed by the traditional way of bone setting massages, or in this time of science and technology, one can even make a prosthetic leg to be able to walk.
"If one really follows the treatment and abide by the advice of the doctor, there is a chance that the leg can be nursed back to health.
"On the other hand, PAS is mentally sick. The easiest example to show this was when PAS said that it was haram for voters to choose non-Muslims as their leaders, but later they said it is permissible.
"PAS used to accuse DAP as evil. Later it accused Umno as more evil than DAP. When PAS became friends with DAP in Pakatan Rakyat, Hadi could hug with Lim Kit Siang and Lim Guan Eng, and he criticised Umno.
"But then, PAS came together with Umno in Muafakat Nasional. Later it abandoned Muafakat and joined Perikatan Nasional. Isn't this confusing? Weird but true. Isn't this a sign of mental illness?" Ibrahim said in his statement.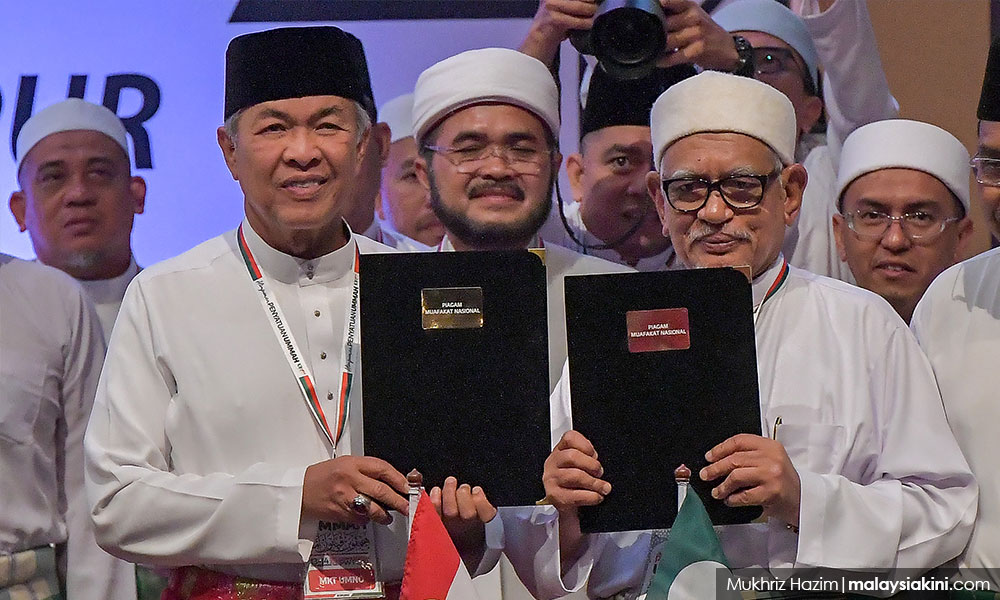 At odds after PAS joins Bersatu
On Friday, Hadi reportedly accused Umno of being ungrateful following the latter's reluctance to forge an electoral pact.
The PAS chief branded Umno as "a lame duck", which was saved by PAS but now wanted to swim on its own after it was healed.
PAS has not abandoned its Muafakat pact with Umno, but the two parties have been at odds especially since PAS chose to join Bersatu in PN.
Frictions between PAS and Umno have been increasingly apparent since the Malacca election last November, which saw both parties on different corners.
Eventually, Umno triumphed and PAS was vanquished.
Following this, there have been renewed efforts by PAS to strike an electoral pact for the upcoming Johor polls but Umno has been lukewarm to the idea.